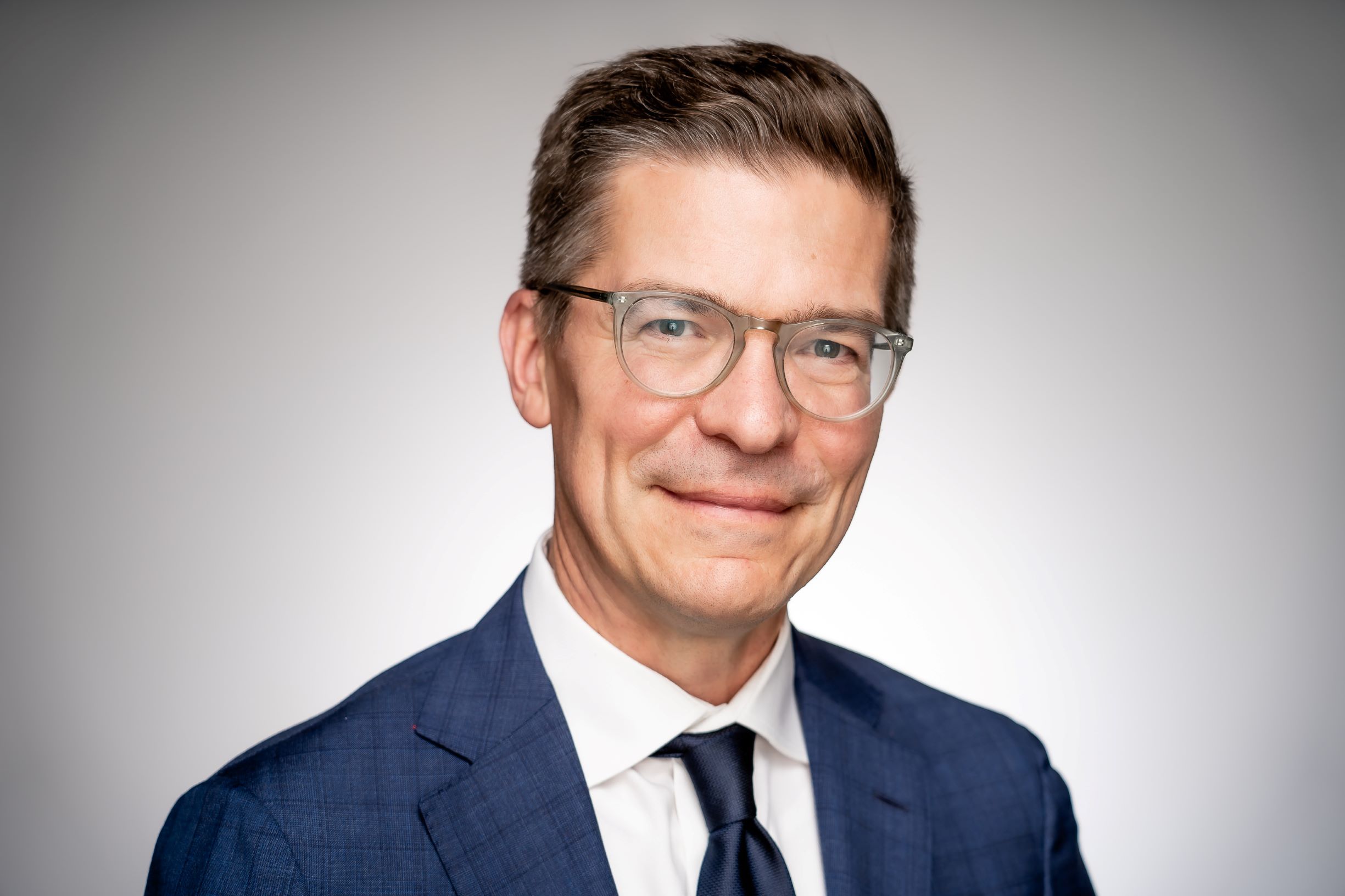 Jonathan VanAntwerpen is an author, editor, and program director. Originally trained as a philosopher, he received his Ph.D. in sociology from the University of California, Berkeley. He is currently director of the Religion and Theology Program at the Henry Luce Foundation in New York City.
Under VanAntwerpen's leadership, the Luce Foundation's Religion and Theology Program seeks to deepen public knowledge of religion and to draw on the wisdom of faith traditions to advance shared understanding. Partnering with scholars, religious leaders, media makers, museum curators, civic activists, and communities of faith, the program strengthens appreciation for the great diversity of American religious life, promotes more curious and civil public conversations, and cultivates faith-rooted efforts to envision and build a more just and democratic world. Visit the Henry Luce Foundation's website to learn more about this program's work and grantmaking.
Prior to joining the Luce Foundation in 2014, Jonathan served for a decade on the staff of the Social Science Research Council (SSRC). At the SSRC, he established a new program on religion and public life, launched a suite of experimental digital publishing platforms, served as acting director of communications, worked to incubate a new initiative on knowledge and culture in a digital age, and organized and convened a wide range of academic and public events.
As the founding director of the SSRC's Religion and the Public Sphere Program, Jonathan created and led a series of projects funded by grants from the Ford Foundation, the Teagle Foundation, the John Templeton Foundation, and the Henry Luce Foundation. A 2005 grant in support of his work at the SSRC was one of four inaugural grants approved in conjunction with the launch of the Henry R. Luce Initiative on Religion in International Affairs.
Under Jonathan's leadership, the SSRC's religion program advanced cutting-edge scholarship, fostered cooperation among religion researchers and practitioners in the field, and aimed to elevate the quality of public discourse. Assembling initiatives that were expansive in scope and focused in outcome, the program produced a broad array of print and digital publications. A working group on politics and spirituality in the United States led to the experimental digital project Frequencies, curated by Kathryn Lofton and John Lardas Modern, while a grants program on the interdisciplinary study of prayer produced the digital forum Reverberations. Jonathan also led a team that conceptualized and established The Immanent Frame, a highly regarded digital initiative publishing original writing by hundreds of scholars across the social sciences and humanities. He served for several years as its editor-in-chief.
In 2012, Jonathan was appointed the Social Science Research Council's interim director of communications, leading work focused on simplifying and integrating the SSRC's diverse portfolio of communications tools and publishing platforms. Following this service—and while continuing to direct an expanding religion program—he led the initial development of a Council-wide initiative whose mandate was to deepen understanding of the digital transformations that are reshaping cultures of knowledge in a variety of public and institutional contexts.
Jonathan has organized and led dozens of workshops, conferences, consultations, committee meetings, working groups, panel discussions, and public events. Working collaboratively, he has convened events at Columbia University, New York University, Princeton University, and Yale University, as well as in the SSRC's convening spaces in Manhattan and Brooklyn. A major event with leading philosophers in The Great Hall at New York City's Cooper Union produced The Power of Religion in the Public Sphere, a volume Jonathan co-edited with philosopher Eduardo Mendieta. Published in English by Columbia University Press, the book includes contributions by Judith Butler, Jürgen Habermas, Charles Taylor, and Cornel West, with an afterword by Craig Calhoun. It has been translated into Dutch, German, Italian, Japanese, and Spanish.
Jonathan's additional co-edited volumes—each issuing from strategically organized interdisciplinary workshops and larger events—include: Habermas and Religion (Polity, 2013), The Post-Secular in Question (NYU Press, 2012), Rethinking Secularism (Oxford University Press, 2011), and Varieties of Secularism in a Secular Age (Harvard University Press, 2010).
In addition to his work on secularism, religion, and public life, Jonathan has written and published on the emergence of the field of transitional justice, on American philanthropy and the politics of reconciliation, on transformations in higher education, and on the history of the social sciences.
His doctoral research and subsequent writing on the aftermath of South Africa's Truth and Reconciliation Commission were supported by fellowships from the National Science Foundation, the Social Science Research Council's Program on Philanthropy and the Nonprofit Sector (funded by a grant from the Atlantic Philanthropies), and the Woodrow Wilson National Fellowship Foundation.
Jonathan is a former visiting scholar at New York University's Institute for Public Knowledge, and a former senior advisor to Contending Modernities, an interdisciplinary initiative based at the University of Notre Dame and devoted to generating new knowledge and greater understanding of the ways that religious and secular forces interact in the modern world.
For the last several years, Jonathan has served on the board of directors of Cool Culture, an NYC-based arts nonprofit. Each year, Cool Culture partners with over 450 schools and early education programs to provide more than 50,000 historically marginalized families and their young children with free, unlimited admission to a network of 90 premiere museums, historical societies, zoos, and botanical gardens. Jonathan works with other board members, and with Cool Culture's energetic and dedicated staff, to support the organization's programming and fundraising.
Connect with Jonathan VanAntwerpen on LinkedIn.