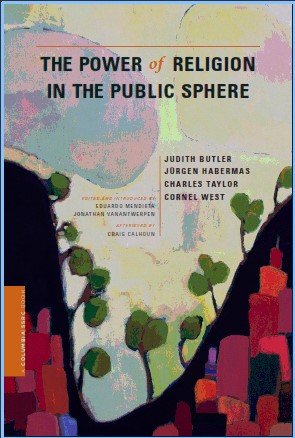 The Power of Religion in the Public Sphere ​
Edited by Eduardo Mendieta and Jonathan VanAntwerpen, The Power of Religion in the Public Sphere represents a rare opportunity to experience a diverse group of preeminent philosophers confronting one pervasive contemporary concern: what role does or should religion play in our public lives? Reflecting on her recent work concerning state violence in Israel-Palestine, Judith Butler explores the potential of religious perspectives for renewing cultural and political criticism, while Jürgen Habermas, best known for his seminal conception of the public sphere, thinks through the ambiguous legacy of the concept of "the political" in contemporary theory. Charles Taylor argues for a radical redefinition of secularism, and Cornel West defends civil disobedience and emancipatory theology. Eduardo Mendieta and Jonathan VanAntwerpen detail the immense contribution of these philosophers to contemporary social and political theory, and an afterword by Craig Calhoun places these attempts to reconceive the significance of both religion and the secular in the context of contemporary national and international politics.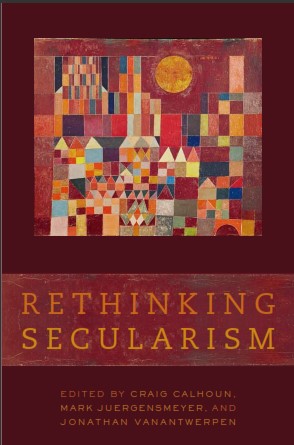 Edited by Craig Calhoun, Mark Juergensmeyer, and Jonathan VanAntwerpen, this collection of essays presents groundbreaking work from an interdisciplinary group of leading theorists and scholars representing the fields of history, philosophy, political science, sociology, and anthropology. The volume introduces readers to some of the most compelling new conceptual and theoretical understandings of secularism and the secular, while also examining socio-political trends involving the relationship between the religious and the secular from a variety of locations across the globe. Rethinking Secularism includes contributions from Scott Appleby, Talal Asad, Rajeev Bhargava, José Casanova, Elizabeth Shakman Hurd, Peter Katzenstein, Cecelia Lynch, Richard Madsen, Alfred C. Stepan, Charles Taylor, and Peter van der Veer.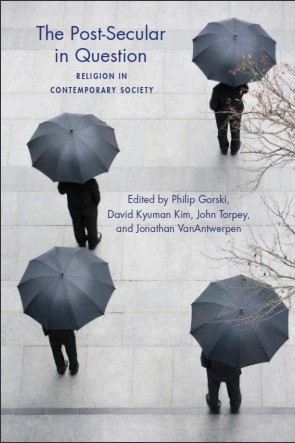 The Post-Secular in Question
Edited by Philip Gorski, David Kyuman Kim, John Torpey, and Jonathan VanAntwerpen, The Post-Secular in Question considers whether there has in fact been a religious resurgence of global dimensions in recent decades. This collection of original essays by leading academics represents an interdisciplinary intervention in the continuing and ever-transforming discussion of the role of religion and secularism in today's world. Foregrounding the most urgent and compelling questions raised by the place of religion in the social sciences, past and present, The Post-Secular in Question restores religion to a more central place in social scientific thinking about the world, helping to move scholarship "beyond unbelief."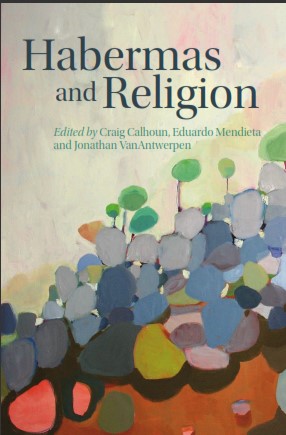 The product of a workshop held at NYU's Institute for Public Knowledge and cosponsored by the SSRC's Program on Religion and the Public Sphere and Stony Brook University, Habermas and Religion presents a series of original and sustained engagements with Habermas's writing on religion in the public sphere, featuring new work and critical reflections from leading philosophers, social and political theorists, and anthropologists. Contributors to the volume respond both to Habermas's ambitious and well-developed philosophical project and to his most recent work on religion. The book closes with an extended response from Habermas—itself a major statement from one of today's most important thinkers.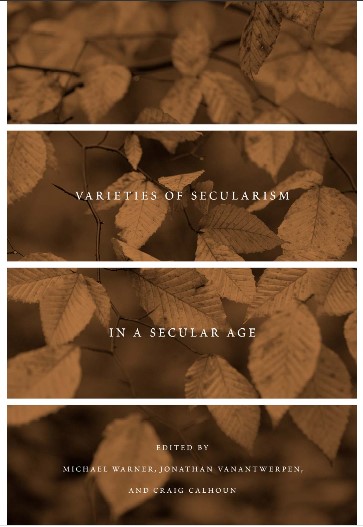 Varieties of Secularism in a Secular Age
"What does it mean to say that we live in a secular age?" This apparently simple question opens into the massive, provocative, and complex A Secular Age, where Charles Taylor positions secularism as a defining feature of the modern world, not the mere absence of religion, and casts light on the experience of transcendence that scientific explanations of the world tend to neglect.
In Varieties of Secularism in a Secular Age, a collection edited by Michael Warner, Jonathan VanAntwerpen, and Craig Calhoun, a prominent and varied group of scholars chart the conversations in which A Secular Age intervenes and address wider questions of secularism and secularity.